ExecutiveChronicles.com | Lady Boss – 5 Essentials for Executive Businesswomen | Modern living allows people to do what they can with what they have and what they aspire as part of their business goals. It is the reality of now, especially for determined executive businesswomen. So, it's not a matter of whether they should or should not be, but how they can unleash their full potential in their businesses. In the business world, they can in so many ways, and the first would be to carry what are essential for them to do that. Here are the five day-to-day essentials for executive businesswomen. Read on –
Reliable Sturdy bag. Branded or not, fashionable or simple, big or small—whatever the look it may be—surely, executive businesswomen need reliable sturdy bags. A professional looking bag is not just an adornment, it is essential because it has things that can boost confidence, beauty, and productivity. Perhaps someone will say a small pouch is enough to bring a smartphone or basic makeups. However, this can't match a regular size bag of a lady boss that bears documents, laptop, and even extra outfits. Furthermore, career superwomen are need bags to be equipped to thrive everywhere. To give you a hint, they opt to carry leather shoulder bags that the color or style match to their most outfits.
Comfortable Stunning Shoes. Flat or high heels, pointed or rounded, neutral, or noticeable red— having formal closed pairs of shoes are must-have for executive businesswomen.  A good pair of shoes is not just a finishing touch for what formal wear tries to convey. It also allows executive women to go to places where they seal deals or meet their clients. Furthermore, a comfortable, but beautiful pair of shoes allows a career woman to feel fabulous.
Precise Stylish Wristwatch.  Though own modern gizmos, executive businesswomen don't prefer to check the time in those things. A reason for this is they don't want to let go of seconds of stylishness swift away from them.  Wearing dress watches also signify their taste, personality, and value.
More often, female business executives prefer rose golden stainless steel watch to look dashing, while dress watch with leather band make them appear effervescent.
Impressive accessory. A good rule of thumb in business attire is to make it simple, but elegant. In this description having an adornment or accessory is not a major offense. However, it must be minimal and chicly selected to match the professional look.  So aside from a watch, a lady boss wears an accessory such as a belt to add shape and security in her clothes. Some executive businesswomen choose a scarf to add color to their neutral colored outfit and in place of a necklace.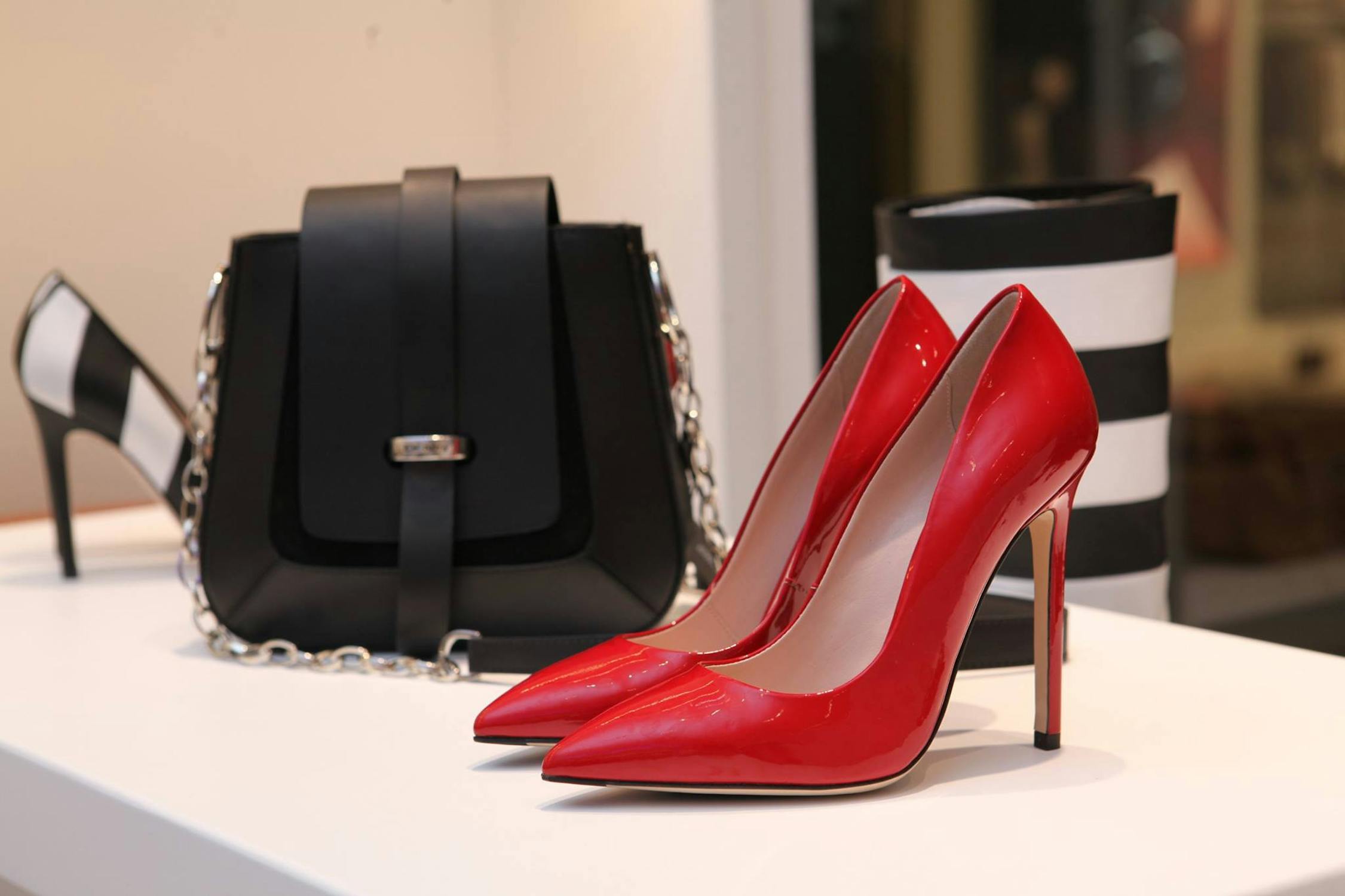 Dress to do business. True that the corporate business ensemble—which normally includes blazer, blouse, and skirt or slacks—is the standard. However, this not always the case because there are different events or functions in the lives of businesswomen. Hence, they need to have sets of business clothes that they can wear depending on the situation. For example, in a week a businesswoman does marketing, business planning, or dealing with big accounts every other day. Thus, she has to have ensembles that can pass as casual business getup, creative business attire, or corporate business outfit. 
These five essentials are just the basic, and more of the appearance side. Of course, there are other things that most executive businesswomen can't live without. And two of those things are no other than makeups and gadgets.
To be fair, not all women are into makeups. But in essence, these products exist as options for them to look and feel presentable and attractive. Putting powder or foundation and lipstick alone can add color to the dull face. Gadgets, on the other hand, allow a businesswoman to work smart anytime, anywhere. She can use a smartphone or tablet to check reports, make or receive client calls or work on her presentation even on the road.