The world of Internet marketing is so vast and complex that it can even leave experienced Internet marketers scratching their heads. To bring clarity to the situation, Straight North, a PPC management service company, created the "Internet Marketing Lead Generation Ecosystem" infographic that helps marketers visualize how multiple online marketing components can work together in a lead generation campaign to maximize results. It operates as a visual guide for marketers to:
Understand how-to leverage various Internet marketing outlets in a single campaign to maximize leads and sales;
Spot any holes in your current campaign that be costing you leads; and,
Find opportunities to modify your current campaign to improve results.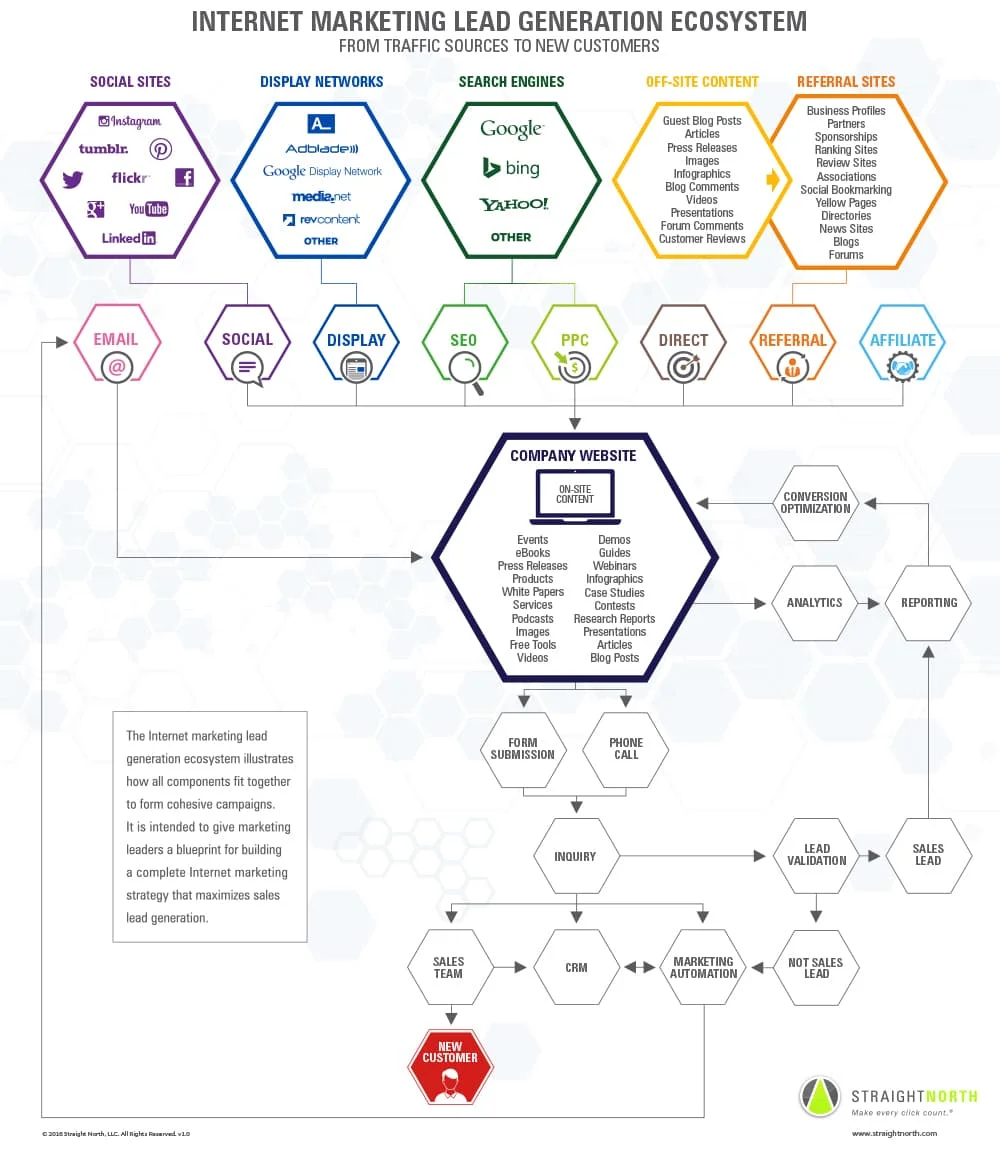 Infograhpic created by Straight North, a PPC management service company
via Brad Shorr
Brad Shorr is Director of Content Marketing at Straight North, an Internet marketing agency that specializes in SEO, PPC and responsive website design services. With more than 25 years of industry experience in sales and marketing, Shorr has written for Salesforce, Moz, Forbes and many other leading online publications.