Living in the world of backpackers-on-a-shoestring, the lovers of uniqueness, beauty and luxury have quietly retreated to the back seat on the internet. And while we are all for the budget travel ideas around the world, there are some exquisite experiences on this planet that we cannot put a price on.
It doesn't matter whether you are a dreamer, planner or a globetrotter, we have brought to you some of the world's greatest experiences you must put in your travel bucket list.
Read on.
Wine Tasting in Tuscany
"That last sip of wine, so scrumptiously piquant."
There are few things in the world that can match a man's love for Wines. This drink of gods has earned its reputation by simply being the art that it is and if you are a true wine lover, we have got the perfect retreat for you – Wine tasting in Tuscany, Italy.
Not only is the beauty of Tuscany breathtaking, but their wineries make beautiful wines that you will never forget the experience and the people.
Source: Uniglobe
Wilderness Safaris in Rwanda
Sitting right next to Rwanda's Volcano National Park, Bisate Lodge offers unforgettable wilderness safaris that are one of a kind luxury experience. They have six opulent villas built in a secluded and peaceful region.
The best thing about these lodges is that they are all built to resemble the houses and palaces of the monarchs of Rwanda. With beautiful fireplaces and tapestries, these villas overlook the surrounding volcanoes and give you a view to die for.
Guests of this lodge can even choose to contribute to the cause of the conservation of the mountain gorillas.
Source: Cladglobal
Luxury Coach Travel in the UK
Travelling around the United Kingdom can be made into a royal experience altogether with the service of your own personal coach. Whether you want to impress a client or give your fleet the best travelling experience of their lives, hiring corporate hospitality on coaches can make it memorable for all.
Source: Grand Pacific tours
Living like royalty in Dubai
Do you know what's better than travelling royally? Living royally.
Dubai and its spectacular hotels can make this dream of yours come to reality. The quintessential luxury experience of Arabian themes in Dubai with their lavish pools and spas surrounded by beautiful desert dunes will make you want to stay there forever.
Whether you want to live in a traditional place or a modern one or even if you want a seascape for your next vacation, Dubai has got your back.
Source: Priceline
Breakfast in Mt. Everest's shadow
Scaling Everest might have become synonymous with the impossible but having breakfast there is very much possible. If you want to get a sense of climbing this fabled peak, there are now helicopter tours available that take you straight to the Mt. Everest base camp for breakfast as a part of a sky-high dining trip.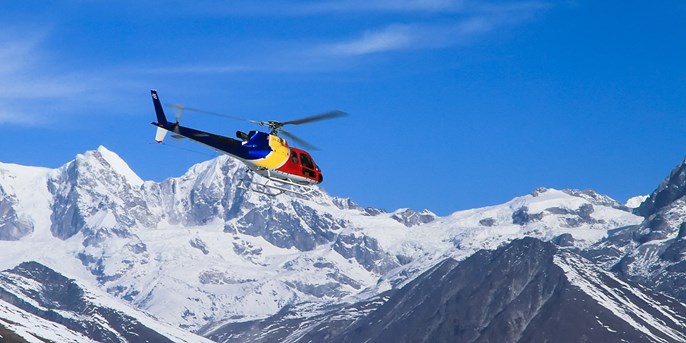 Source: Travelzoo
Watching Northern Lights from Glass Igloo in Finland
One thing that we are sure about people's bucket lists is that they all have one experience in common – The Northern lights. And for all the right reasons because watching Aurora Borealis can be an extremely overwhelming, enchanting and even life-changing.
And to have this experience right from a glass igloo from the comfort of your cosy bed is nothing less than perfect.
Source: Arctic Fox igloos
Lastly,
The world is filled with amazing experiences that can make you forget the entire world and live in the moment. And for things like these, nobody and set a price. So if you are planning your next thrill, or simply dreaming from your office desk, make a bucket list with these places in it and you will have a lifetime of amazing stories to tell.